<![CDATA[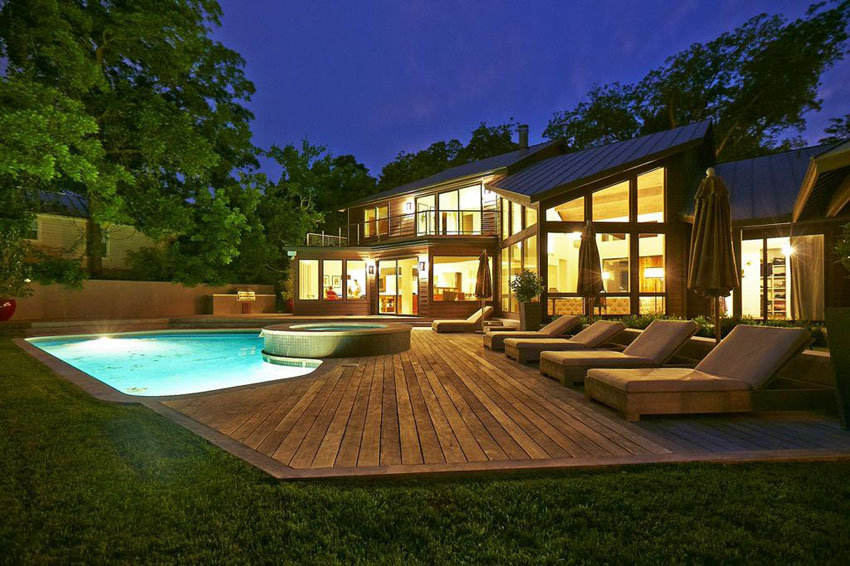 Renovating an old, rotting deck much easier than starting from scratch and completely replacing it. Not to mention, saves you money in the end. Just grab a few friends or family members to help and you can replace the shabby space in your backyard with something new in a few days. No deck comes in the same materials, shape, or finish- so this is a general guideline of useful renovation tips.
Inspection
The first step is always inspection- no matter what type of home project you're doing. Figure out what needs replacing or what can stay. Make sure to cover the supporting structure, the floorboards, railings, anything there that could need fixing. The railings and lattice are where most damage and warping can occur. If those are the only problem areas you find, it will be a whole lot cheaper than replacing the whole deck.
If the frame and main boards are structurally sound with just cosmetic damage, try a good power wash to remove old finishing and re-stain it. This can help fix the aesthetic without actually removing any parts!
Building Permits
Home deck renovation won't always require permits, but hiring a professional or consulting with a contractor is always a safer alternative than going off on your own. Make sure your homeowner's association doesn't have any regulations or restrictions as well.
Demolition
Need to fully remove a wood deck, railing, or other materials? There are 2 ways:
local dumpster rental or junk removal
a demolition contractor
A small dumpster rental can work for replacing railings and lattice on an average sized deck. It's always best to check with your local dumpster rental company to see what size they recommend, and what weight or debris restrictions they may have BEFORE filling it up. For small decks, hiring a junk removal service may be cheaper. If you aren't exactly sure what you're doing and don't want to risk the injury, a professional demolition contractor will come by and assess the situation, give you a quote, and do the removal and hauling themselves. It's a much quicker and easier option that gives you more time to focus on finding the new materials and finishes for your deck.
Cleaning and/or Pressure Washing the Deck
For whatever the crew doesn't throw in the dumpster, mix some deck cleaning solution with water and thoroughly clean remaining wood. Pressure washing the wood will help get rid of residual finishes and stains, as well as mold and cosmetic damages. Make sure you let the cleaned wood fully dry before starting to work on it again!
Choose Your Materials
Premium treated wood or composite materials will make the best looking and longest lasting decks. Treated wood lasts for decades on average with regular care, and composite decking can last even longer. Even if price is a concern, remember how involved it is renovating your deck. You probably won't want to do this any time soon again.
Finishes
Last but not least, you'll need to pick either stain or paint for finishing your deck. If choosing paint, make sure you're giving a clear protective coat over the dried paint to help it last longer. Lighter paints and stains will be best if you have full sun on your deck. Darker colors can get very hot to the touch and fade more quickly.
]]>