<![CDATA[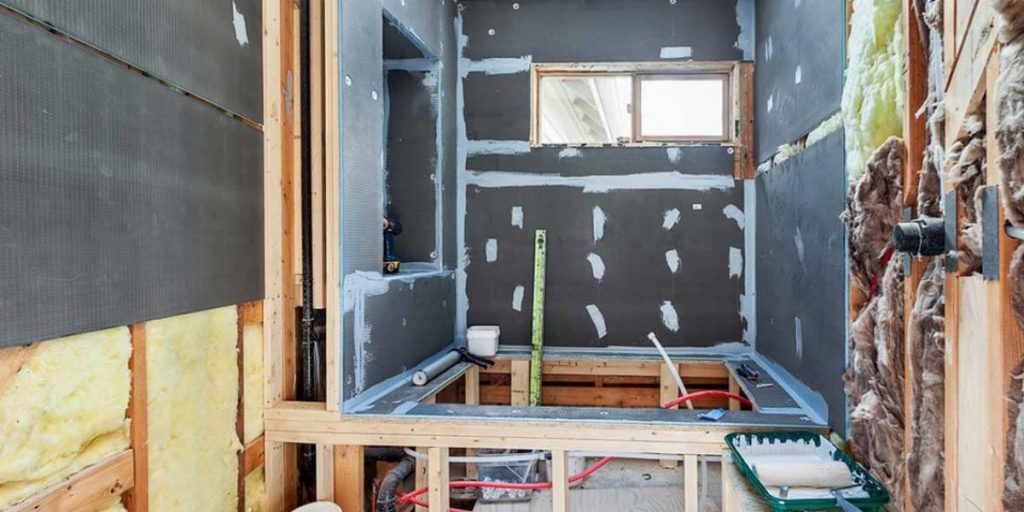 Unless you've got a brand new home, when you're starting a bathroom demolition it's worth considering to completely gut it and start from scratch. Starting with complete demolition, I decided to begin remodeling my bathroom a month ago. If I had not decided on a total demo there are handful of issues I would have never found, much less have been able to repair. From my journey, here are my recommendations after opening up the walls and ceiling of my home built in the 70's.
1. Repair any termite damage and eradicate pests
Upon first opening the walls, I found quite a bit of termite damage to major wall studs. Fortunately for me, the damage wasn't recent- but I had an exterminator come and spray just in case. Even if your home was covered at one point with pest control, it may not have always been that way and can have old damage like mine did. Do your due diligence.
2. Remove and replace any rotten floorboards and sub-flooring
After finding the termite damage behind the walls, I also spotted some warped and rotten sub-flooring below and next to the bathtub. Some of the tiles had shifted and started popping up in that area, and I believe it's from poor ventilation and the floor getting too wet.
3. Make sure you actually have correct insulation
We had to have SOME insulation, but I was surprised to find it was a different kind that I expected. When our neighbor's ice maker quit working a while back and had a horrible leak, it took out part of our shared laundry room wall which had R-11 fiberglass for insulation. We assumed this was the case for the rest of the home but were unpleasantly surprised to find different types of insulation across the house, and it explained why our bathroom retained heat so poorly.
4. Locate and close off any air leaks
Any home built decades ago will have a few leaks. I was aware of several major holes from just rummaging through the basement, but I wasn't sure just how many there were. The walls were covered with Celotex, a fiberglass almost guaranteed to leak. But if you can be optimistic, at least that means one more improvement for the new bathroom! It's best to test before and after for leakage, to make sure you've gotten all of it covered.
5. Ducts and fans in the bathroom
You may think if your bathroom has a window you can just air it out naturally, and you don't need any additional fan. You'd be very, very wrong. Window or not, I've taken readings on temp/humidity without a fan in my bathroom and it's not enough. Even if you DO have a fan in your bathroom currently, it's likely not moving enough air through to keep water damage at bay. A standard bath fan only circulates roughly half of its rated airflow.
6. Get all plumbing issues out of the way
I'm not a certified plumber, but when I opened up my wall I knew something was off. We had pipes connected in ways that could never be accessed (even by a professional) without removing the wall, and valves that weren't all the way open. We had someone come take a look and unsurprisingly found a few more basic plumbing mistakes that we were happy to have fixed.
I hope some of this helps you decide to do a complete demolition and gut your bathroom if you're planning a remodel. There are tons of issues you can fix all at once, not to mention you may find things you didn't even realize needed repairing. Make sure to hire a professional for any home demolition, and contractors that have the correct permits and know-how to get it done right.
]]>